Tech Proven Staff
There is very little Tech Proven Staff would not do to make our clients successful and happy. Nothing brings true satisfaction like making a difference in our clients lives. With a bench full of individuals ready and willing to go out of our way for you and your business.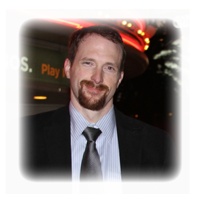 Tim Savage
Title: Managing Partner
Phone: (855) 370-4577  ext 304
Email: tim@techproven.com
Tim Savage a key member of our Tech Proven Staff, took the helm as one of the managing partners of Tech Proven in 2011 and has evolved the organization in multiple ways, including a customer service standard that is second to none. Tim has made customer service and the knowledge we bring to client the top priorities in moving forward with the company. With a long successful history in the industry Tim knows that the success of the company depends on the satisfaction and retention of our clients.
Under Tim's leadership Tech Proven has established a solid reputation of integrity among Higher Education Clients. With over 10 years of experience as an information technology implementation specialist in ERP systems (Banner), Learning Management Systems (WebCT and D2L) & Portal (Luminis) he has earned the recognition in the industry for providing solutions and managing projects that were delivered on time and on budget with a keen eye for the quality of deliverables.
Our Skilled Technicians:
If you would like more details on our team,  or any one individual please visit our "Contact Us"  Page.